Ready with the subject line and content but have fewer email addresses?
Want to grow your email list but how to collect email addresses? Let's discuss one by one.
There are a lot of strategies that lead to business growth but the Email list is on the top of the list.
Building an email list leads to having more subscribers, more reach, a more targeted audience, and more response rates.
To gain more from an email list, the company must revise the list every year by adding fresh contacts to the list, by removing inactive subscribers (if getting no responses) and by having regular and on-time communication with the subscribers.
These steps need to be taken because email marketing databases degrade every year by 22.5%.
Being a marketer it is your responsibility to make users believe in you so that they would not switch to another brand.
Be understandable and give them what they want and ask what you want.
To have a good database and to collect email addresses here are some tips to collect them.
Before moving to the tips lets make what is email list more clear to us.
What is an Email List?
An email list is the number of email addresses which your company has in the name of subscribers.
Companies can easily market their products and services if they have a good email list. You can give updated information to the users by using the email list.
Remember! Money Is In The List.
Email list upgrades when new email adds as a subscriber and degrades when an opt-in user decides to opt-out.
If you do not know how to collect email addresses or work for the building of your email list, this post will help you to sort out the problems coming in your path.
1. Offer an Enthral Lead Magnet
A lead magnet is an opt-in offer that you give to the user in exchange for his email address.
Your lead magnet should drive the attention of your user. He should feel like ' Wow, I want this and I am getting it free here.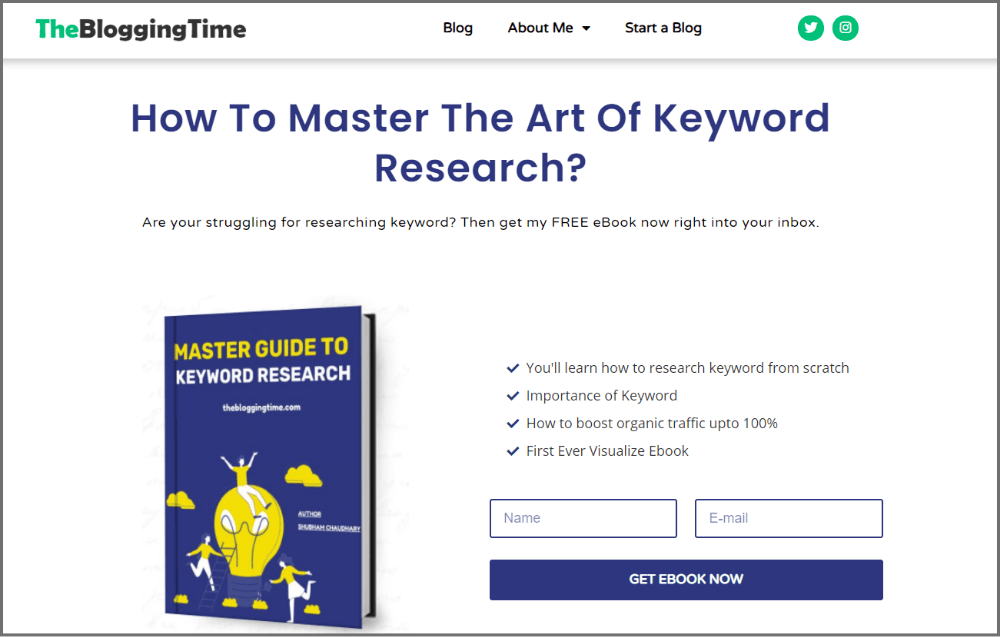 You can give them relevant material that contains the answer to their questions and promise to solve the problem quickly. Lead magnets can be
Videos
Case study
White papers
Ebook
Reports
Checklists
Ebooks are best in terms of lead magnet. I generated more than 1200 leads in just 3 months through my ebook. That's huge right?
Bloggers nowadays, also sharing case studies and checklists in return for email addresses.
2. Facebook Ads
Before you start publishing ads on Facebook give a check to?
The percentage of the relevant users
Connect people related to your domain
Facebook ads are the service provided to the marketer to promote the products of the company so as to target the relevant audience and increase the reach and traffic to the company's website and lastly to hit the email list.
You can target users on the basis of their location, age, education, interests, connections, and language.
While creating an ad just remember about the buyer's persona.
For example- If someone is a fitness freak then ads of sportswear, workout clothes, protein shake, healthy food can be relevant to them.
Use high-quality images
Use a visible, clear and attractive image
Write clear and use bright colors
Do not use images that seem inappropriate
Put High CTR Title.
Describe well about your product.
The one thing which should always keep in mind is the image. Image is the most important part of your Facebook ads.
Recently I ran Facebook Ad to collect email addresses. Let'see how it looks: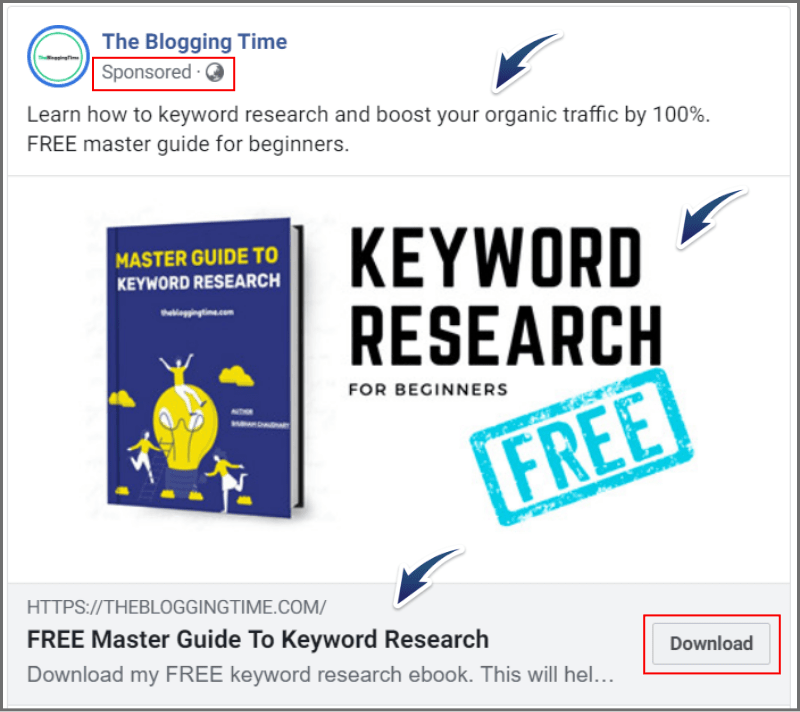 As you can see, Title and Description are clear and to the point. The image played a very important role here. Below is 15 days report of my Facebook Ad:

Facebook Ads is one of my favorite method to collect visitor's email addresses.
3. Make use of Pop-Ups
Pop-ups are the most effective, strong, easy, and prominent method to collect email addresses.
Pop-ups should be well designed and positioned to increase the rate of subscriptions to your site.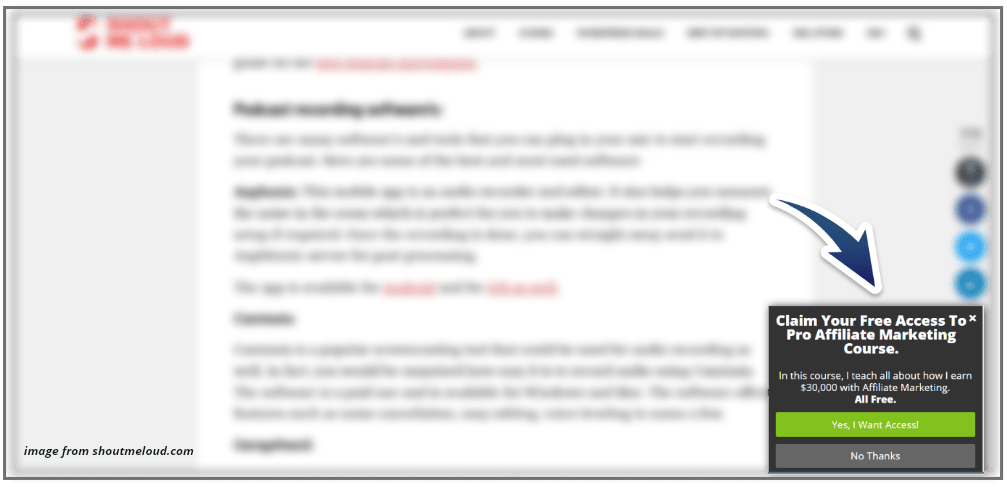 You can follow the following tips in designing the layout for the pop-ups.
Use attractive and bright colors so that it will immediately catch by the user's eye
Offer them incentives like free ebooks, tutorials or some extra discount
Pop-ups should be displayed at least after 30 seconds of a visitor
Avoid annoying behavior
Demand less from the visitor for the sake of conversion
If you are trying to achieve the goal this step should always be on the list.
But make sure your user experience is not falling off. If you're showing popups too frequently then you're in big trouble.
Use tools like CrazyEgg to examine the behavior of users on your website.
Popus can be easily made with page builders like Elementor.
4. Create A Quiz
Users always love to find answers about themselves. You can create a quiz by asking different questions to reach a perfect and right conclusion.
Online quizzes can help you increase lead captures. The website's niche should be taken into consideration while creating an online quiz.
You can help them in identifying their body types by asking for their regular habits and routines.
You can ask for a feedback quiz
Quiz for the clothing items that match the style of the user
A quiz related to education and career counseling
The title of the quiz should be like there is no option left for the user except to answer the quiz.
You can ask users for the email as the applicability to answer the quiz. Give them a reason to opt for your quiz.
5. An Incredible Content
Your content should not only good but a remarkable and incredible one also.
Good content is forever beneficial whether for a big email list or SEO.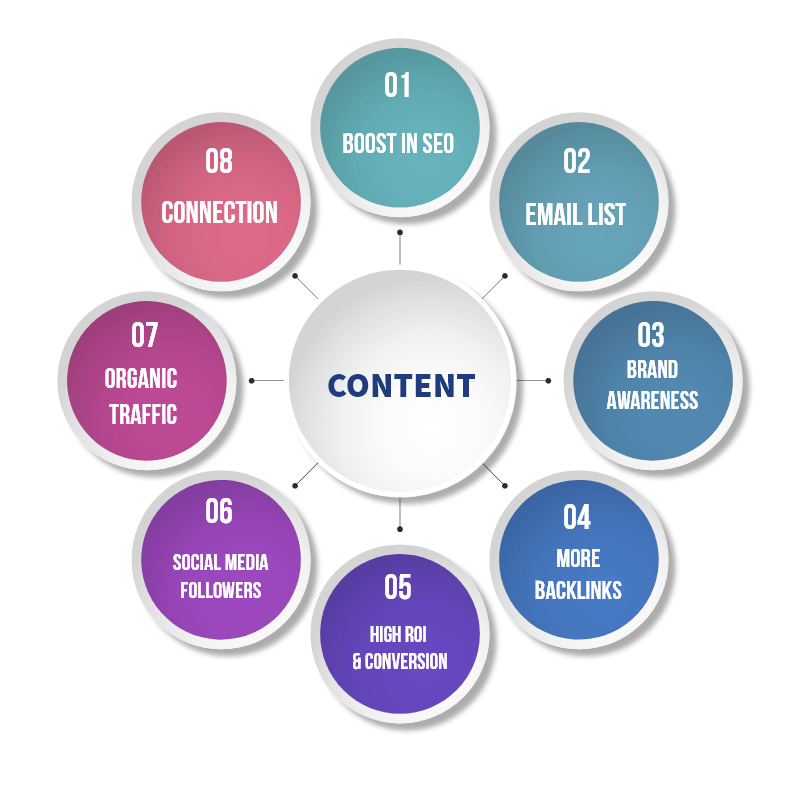 Identify user problems and solve them out. Start writing comprehensive guides.
If You're Not Converting Your Visitors Into Subscribers, You'll Never See Them Again.
Your content should drive users to click on the subscribe button. Give them something that needs less effort.
For example- Lose weight in 7 days by this natural drink.
Also, User intent is also a very important factor. Therefore, If you're not a problem-solving guy then you'll lose your subscribers.
6. Use Of Social Media
Social Media like Facebook, Twitter, Youtube, Instagram can help you in collecting email addresses.
You can promote the most emphasizing product of your company on the social media platform.
You can promote your product through Facebook ads, Instagram stories, Link on Youtube, and Twitter and if your appeal gets accepted then you can easily get email addresses of website visitors as well as a good ROI.
You can ask suggestions about your plan and strategies from your audience and work accordingly.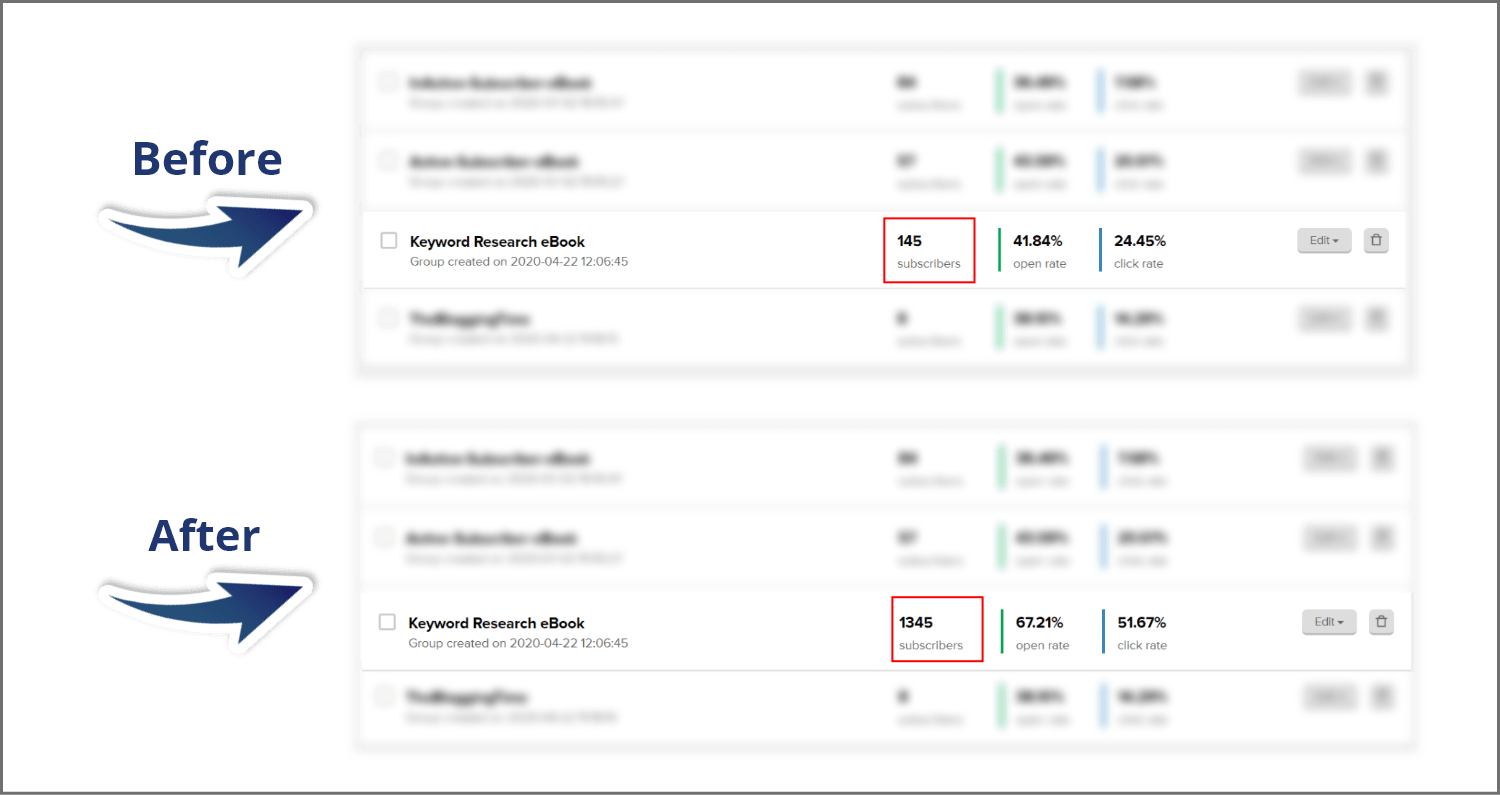 This will also help to increase the traffic on your website.
Your social media content should be unique and different but related to the niche of your websites.
7. Ask To Share
Always give CTA to the point and in a clear way. Ask your audience and friends to share the content and link of subscription.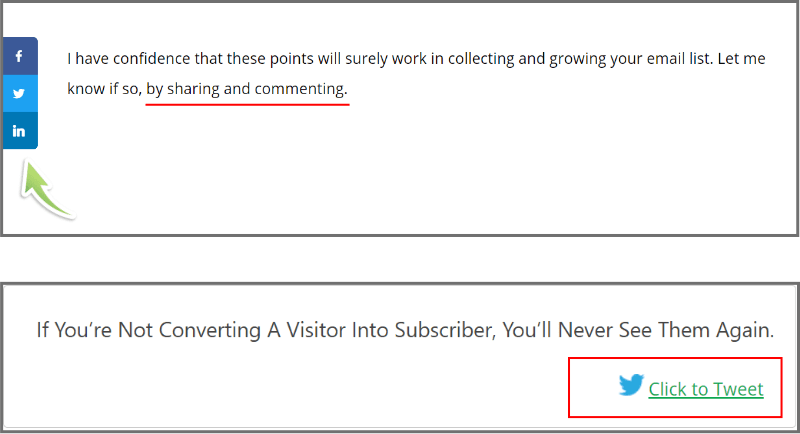 Sharing drives traffic and helps you to grow the email list.
Mentioning Bloggers and Marketers in your blog post and notifying them via email is also a good strategy to get your content shared over other channels as well.
Here's an example of reaching out through email.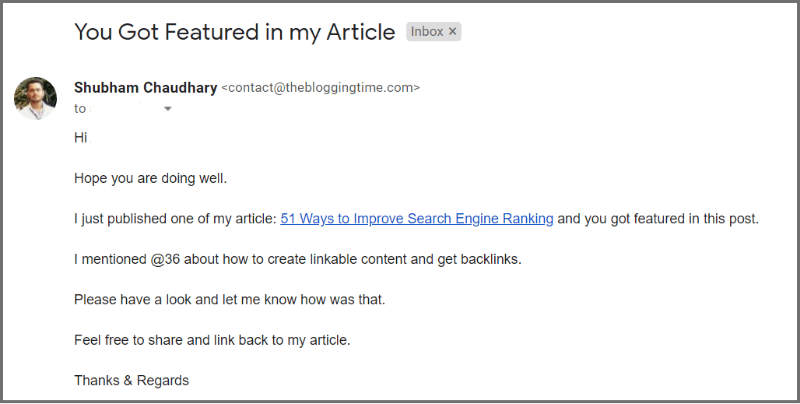 To find email addresses of influencer, try using hunter.io (chrome extension)
8. Half n Half Strategy
Here half n half strategy means dividing the content into two halves.
One part without access to the email address and the second part with the access of email.
Many websites like have adopted this strategy to gain more subscribers.

Let's say, the introduction of the post can be read without sign up but for the further approach, sign-up is necessary.
So try to give them remarkable content with a full potential introduction which takes users to sign up for further reading.
9. Guest Posts
You can approach good blog authors, business owners, and company owners by making use of social media.
You can read their blogs, articles and follow them on youtube.
Try to reach them out by a simple, short and clear-cut text
Try to tag them in your social media content
Ask about them and their success stories
Try to influence them so that they read your content
Ask them about how they find your content
Ask for a guest post
Users believe in good bloggers because they have analyzed their problems and continuously giving perfect solutions.
Featuring yourself on their blog helps you to get exposure.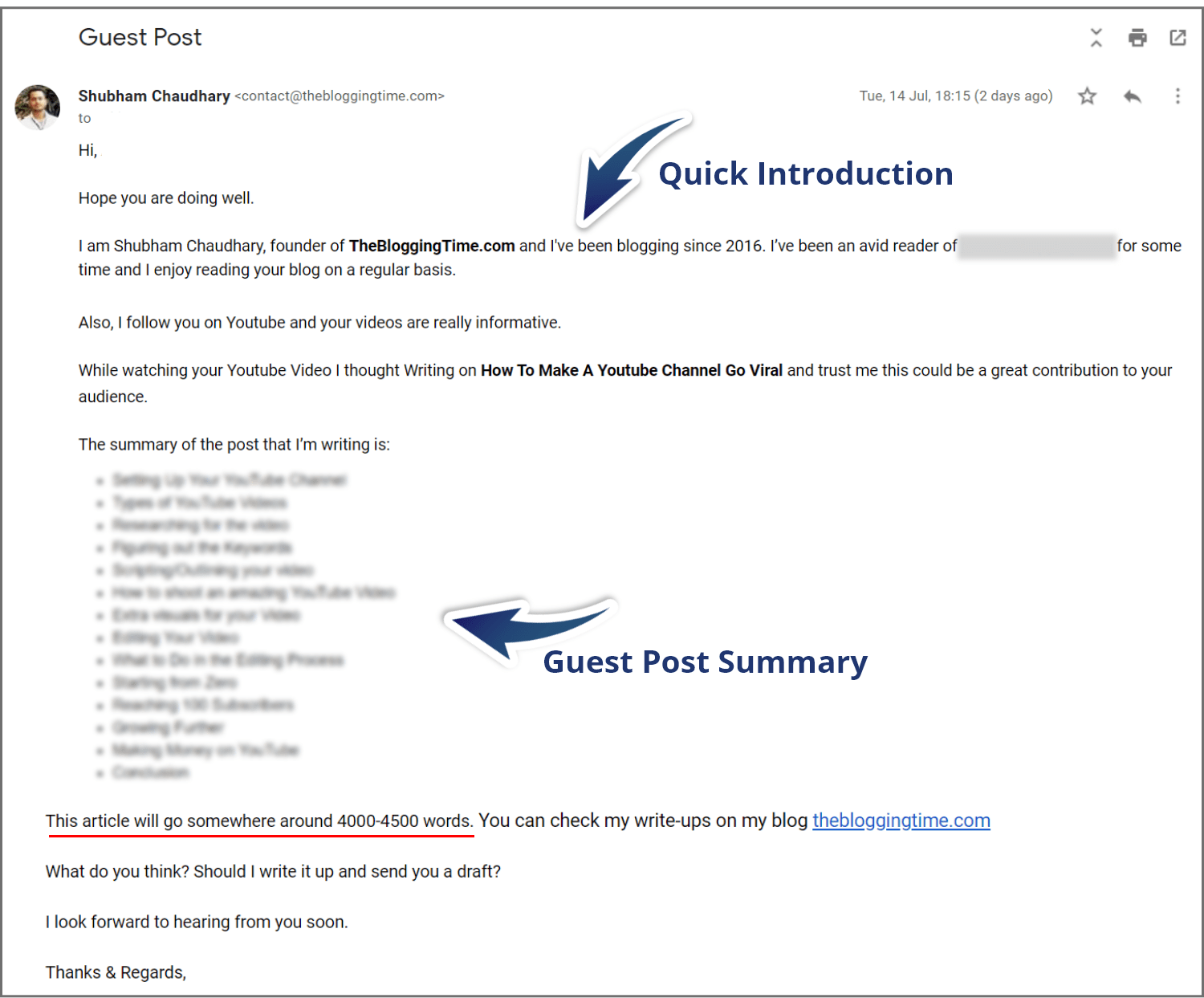 Build communication with them and ask for a guest post.
This will help users to rely on you because they believe their content maker who provides a backlink to your website.
The main point which will be kept in mind is to contact the blogger who has a website's niche related to yours because of the relevant audience you are looking for.
10. Hosting A Webinar
People love to be in direct contact with you and asking and sharing their doubts directly with you.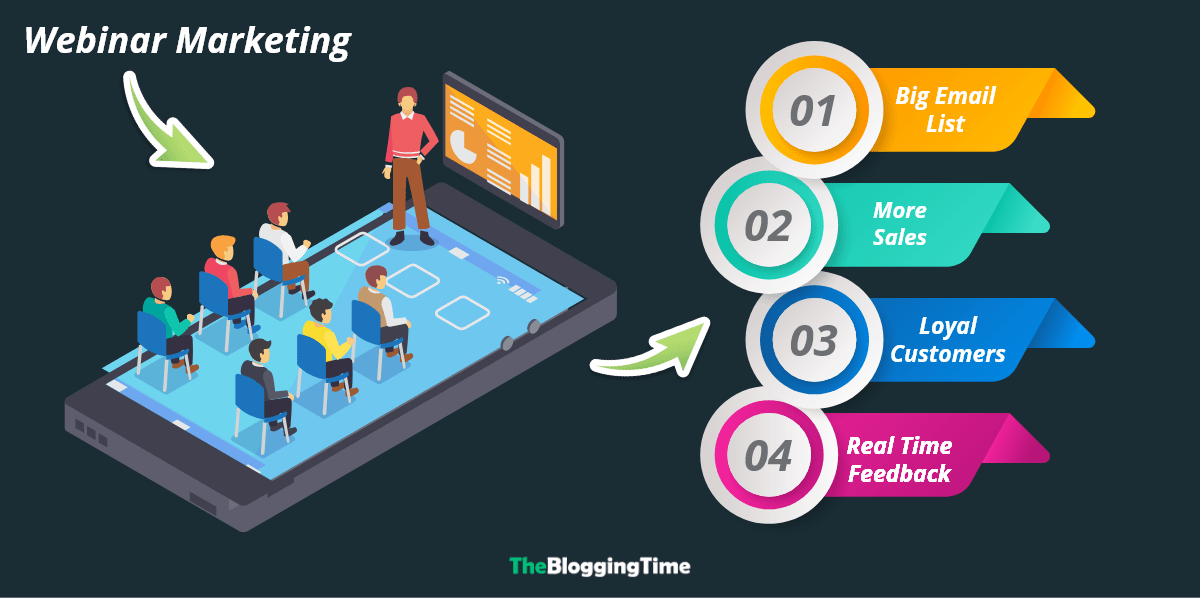 Hosting a webinar is one of the best options for collecting email addresses.
Neil Patel mentioned, How to generate leads from webinar.
Generate a link that requires their email and other details to book a seat and ask them to share as you definitely gonna share some valuable knowledge and a 'Ask Questions' session.
11. Customer's Review and Feedback
People always like to keep their suggestions in every walk of life. So give them a chance to review your post.
You can do this in the sidebar, contact us page of your website.
Simply ask them
Help us to improve
Tell us where we can improve
Tell us how we can improve
Ask them for their email address while submitting the feedback form.
After the feedback submission, give them thanks saying that 'Your feedback is valuable for us. Thanks for the response.'
12. 404 Page
Errors are always annoying. In my opinion we never want any work related to us results as an error.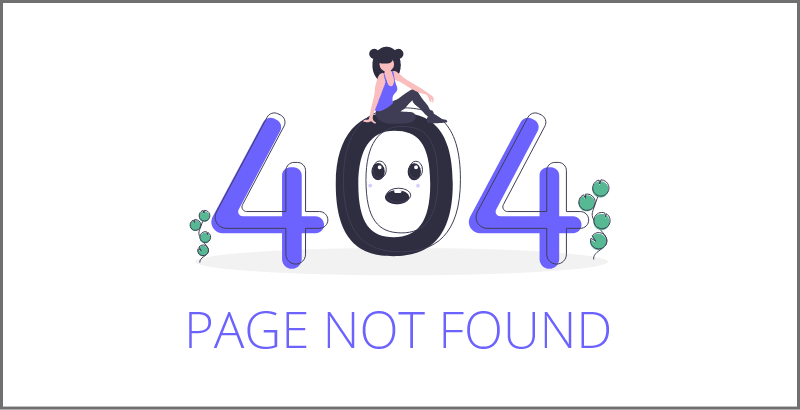 But do you think about the 404 error page of your website? Do you think how disappointed it can be for your website's visitors?
Let's understand what is a 404 error page?
It is an HTTP status code that means users are facing problems in landing on the page because it was not available on the server.
Reason behind 404?
404 error is due to the unmodified link that was available earlier but it has no significance in real i.e. the post is not available on your website anymore.
404 error page can be resolved by performing the following operations-
Check the URL
Redirect your deleted pages
Clear cache and cookies
Check for the viruses and security
Using brokenlinkcheck.com , you can easily check broken links of your website,
Can the 404 error page lead to a good profit?
404 error pages can boost your email list and sales funnel. You can opt for the below-mentioned points
404 error pages can be turned into a search box.
Don't directly ask for the email.
Use exit-intent by giving a blasting offer
Give options like shop now, subscribe for latest updates and exciting offers
Provide them free course offers or tutorials on your website's 404 page
Treat your 404 pages as a direct page. For example- You can add 'Read other resources here'
This is how you can collect email addresses from your website easily.
Conclusion: How To Collect Emails?
Building an email list is very crucial because it can lead to a big business opportunity. If you're not building your list then trust me to start from today.
Tools like MailerLite, Aweber, ActiveCampaign are truly blessings for marketers.
Start Collecting Email Today: This will help you to build your own ecosystem and give you more sales.
Invest Some Money To Get Initial Push: If you think nobody knows you, then run Facebook Ads, there you'll get your first lead.
Improve Your Email Writing Skills: Getting leads is not enough, converting them into a real customer is the major task. You should learn how to convert them.
Choose Time Wisely: While sending out an email campaign, scheduling emails is a must. If you're sending emails in the wrong timezone then nothing will work.
Keep Calm: Stop dreaming overnight success. Nobody will convert from your first email. You have to give some time.
I have confidence that these points will surely work in collecting and growing your email list. Let me know if so, by sharing and commenting.