Starting a beauty blog is one of the best things that you can do in 2021 if you're an influencer or want to be.
According to the report of fashion influencers, the industry is expected to expand at an annual growth rate of 35.7% by 2027.
So if you're passionate about fashion and style, then definitely you can think of starting a blog and showcase your skills to the world, and the best part is you can make money out of it.
In this article, we'll show you how to start a fashion blog and share some tips on how to monetize and promote it.
Step 1: Niche and Area of Expertise
The first and foremost step towards starting a successful blog is to decide the niche and your area of expertise.
It is not always about writing on clothing but you need to monitor the field you are best in so the audience can communicate with the quantity and quality content.
Here quantity indicates the number of posts you are providing to your audience and quality should be best and relevant.
Here binding some good niche ideas that will help you lead further
DIY Fashion
Styling different dresses in different ways
Colour Blocking
Vintage with Modern
Changing trend, Latest trend
What and where to shop under budget
Accessories (shoes, jewelry) that fits with the outfit
Fashion for 40+ men and women
Before picking any point and tying it for your blog make sure that you can write at least two posts every week.
You can add a bit different flavor to your content by starting a series of a particular niche. This will help your audience to know more about the domain.
Step 2: Choosing a Blogging Platform
To be on the train of success you have to be on the right platform so that you can reach your destination without any failure.
Check: WordPress.com vs WordPress.org: What's the Difference
The blogging platform provides you with the same facility.
We advise you WordPress is easy to use.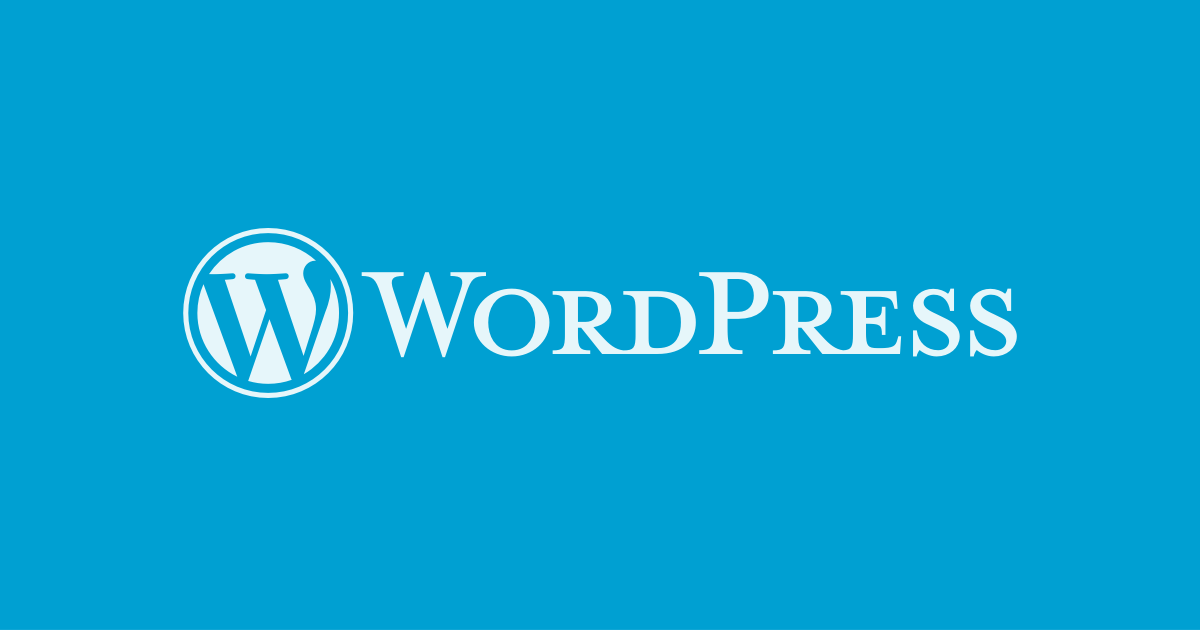 You can customize your post as it provides a lot of options in themes and plug-ins.
WordPress is used by nearly 75 million websites and it's extremely powerful, smooth, and provides attractive designs and tools to build a fully functioning website without writing a single line of code.
Step 3: Choosing a Web Hosting
In most simple words, a web hosting provider is a company which gives you all the tools and services needed to build your website/blog.
There are many web hosting companies in the world and you can choose one of them based on the budget and services you need.
Most popular ones are Siteground, Bluehost, and a2Hosting, etc.
Their services more or less are the same.
Check: How to Buy Web Hosting from Bluehost
Their yearly charges range between 40$ to 80$ a year, and you can save more by opting for two or three years.
Many hosting providers also have free services, but if you want to have some credibility, then go for a paid plan.
First of all, a paid plan will allow you to have your own domain and not something like websitename.host.com.
If you are passionate about starting your blog and make money out of it then, go with a paid plan.
Benefits of Good Web Hosting:
High Site Performance
Daily Backup
Security
High Uptime
Priority Support
Some Good Hosting Plans
Bluehost – $3.95/month
Siteground – $3.95/month
A2Hosting – $2.99/month
InMotionHosting – $2.95/month
Moreover, you can check my web hosting checklist.
Step 4: Setting up Themes & Plug-ins
I've written dedicated posts for setting up themes and plugins, you can read them here.
Step 5: Create content and Start Blogging
Now you are ready with the devices that are used to operate an instrument. Now it's time to execute your instrument with the proper handling of devices.
Stop practicing direct switching on the instrument for doing the work rather you must take care of the devices.
Likely, avoid direct writing and publishing the posts because it does not help you getting the traffic on the website and leading you in the market. You can wrap the points mentioned below to start blogging
Categorize your posts and pages
Note all the ideas coming your way
Research and Read about the topic that you gonna write
Prepare an outline of the content
Reread the post to avoid mistakes
Step 6: Promote Your Blog
To stand out from the crowd you should concentrate on proper planning and strategies that are in favor of your blog.
Promoting the blog will drive traffic to your website and increase your reach among the users.
You can promote your blog by taking the following points into consideration.
Social Media
Social Media like Facebook, Twitter, Youtube, Instagram can help to introduce you to users who are not in your count.
You can promote your product through Facebook ads, Instagram stories, Link on Youtube, and Twitter and if it hits the right button then things are in your favor.
You can ask for suggestions from your audience and work accordingly. Your social media content should be unique to drive the traffic but it should be related to the niche of your websites.
Email newsletter
Newsletters are used to send regular updates to the subscribers and they are connected with you through this medium. You can share different varieties of informative content like videos, articles, and webinars with recipients.
Optimizing Post for Search Engines (SEO)
While social sharing and paid marketing are short-term strategies when you start the blog, Search Engine Optimisation is a long-term strategy.
The reason why SEO is important is that
High Traffic
Increase in Sales
Brand Promotion
High Revenue
Authority & Audience
To read more navigate to this post.
Step 7: Monetize your blog
Earning money is the ultimate aim of any blogger. You need to execute your strategies in a planned manner by approaching the right for you.
If you are a fashion blogger or looking forward to it then you can monetize your blog by adopting the sub-heads
Now you've started a fashion blog, its time to look at some of the ways to earn money from your blog.
Google Adsense
Adsense is an advertising platform and over 38.3 million websites use AdSense.
With the help of Adsense, you can run Ads on your website from which you can generate revenue.
Usually, Adsense pays on CPC(cost per click) but sometimes RPM(rate per thousand impressions) is also not so bad.
For more you can read here: Make money through Adsense.
Paid advertisement
Paid advertisement is another good choice of publishers but to leverage paid advertisement you must need to set up yourself as a brand and attract tons of visitors.
For more you can read here: Online paid advertisement.
Collaboration with designers and boutiques
After having knowledge about the keys that are required to open the lock it can be useful to know what type of keys can be fit in the lock to open it. Let's get ready to study the types of fashion blogs that fit into your domain and knowledge.
Step 8: Fashion Blog Sets (Different Types)
Personal Style Blog
Here you will find outfits and outfits. Personal style bloggers let you know about their fashion style, fashion sense, outfits.
Personal style bloggers take a charge of your influence in fashion and styling. Sometimes they will post about their lifestyle to get more traffic and to give benefit to the company.
Lifestyle Blog
A lifestyle blog is about the interests and activities that a blogger loves to do. You can find informative content on lifestyle blogs.
These blogs share tips for home decor, self-care, health and fitness, fashion, food, travel, hobbies, and family. They provide valuable content to their users and provide information according to the season.
It's important to consider that a lifestyle blog and a personal blog are different.
Shopping Blog
A shopping blog takes you out of your discomfort zone as it drives you to shop from the best place that fits your pocket. It helps users to find the solution for the mentioned issues
What to buy according to the season and trend
From where to shop
How to do worthy of online shopping
Where to get the best deals
These bloggers take care of your pocket and allow you to shop for trendy clothes within your budget.
Fashion News Blog
This blog will let you come through the updates of the fashion industry and business. It will take you to see the demand of the market.
These bloggers will notify about the changing demands of the customers in clothing, accessories, merchandising, and various products related to personal care.
The fashion industry and society are interlinked with each other as they both have impacted one another.
Bonus #1: People in Fashion Blog
It is true that anyone can start writing a blog but is it actually true that you need nothing for a blog or if it actually demands something that is it?
Writing a blog needs whole knowledge about the domain, about the niche that you are stuck on.
There are different sets of people who are involved in writing fashion blogs so let's see who are the people that write about fashion.
Insiders
Insiders are the employees that belong to the fashion industry and have a well-defined knowledge about fashion.
They provide informative and valuable content to their users but they write as guest bloggers for renowned websites.
Outsiders
These bloggers do not belong to fashion media but they have a piece of good knowledge about fashion as they keep themselves involved in research for fashion and they are active consumers of the fashion industry.
Willing Insiders
The name itself defines that they are the people who want to try their career in the fashion industry so they opt for blogging. They think that blogging can help them enter the main gate of the fashion industry.
There are companies dealing in fashion that also write fashion blogs. Mainstream media organizations and fashion retailers write blogs for the sake of traffic and promotion.
Bonus #2: Reflection from Fashion Bloggers
The Vision
These bloggers reflect light even before it hit the surface.
They provide information about the upcoming technology and trends before their launch. Humans are curious and love to know about the future before the exact time.
If the users have this character then you get your way. Readers come to your blog because they want to know everything before the crowd.
Twinkling like A Star
Users come to your blog because they are in love with your dynamic personality. They love to see the magic of the outfits you wear.
Your content is well versed and you are the center of attraction for your users.
You have a strong relationship with the subscribers as they love to comment on your post and you allow them to know you personally.
The Philosopher
It is worth pronouncing them as immanent because they already know about the coming shift in the fashion industry.
They get an idea of the future age of fashion media just by reading the business news headline from the mid or the end.
They are familiar with the future fashion trend so readers come to their website to get ready for future fashion and trends.
The Keeper
These bloggers reflect togetherness. You have attractive images of every corner of the world.
You pull things in one frame and give a message of unity in diversity.
Users come to you to see what is good, what is around, and what is going on in the world. You are the keeper and curator of the past and present media.
The Inspiring Light
They will solve all your problems by providing you a nice solution and management.
They take your happiness as their priority. They have a reflection of the philosopher and the together treat personality.
The inspiring light will take you to the future perspective with good decision-making ability by managing things on a right track. You always convinced your users to bring everything together.
Readers are on your website to get motivated for the right in life.
The Together Treat
You reflect qualities like inspiration, care, responsibility for your audience. You take everyone together and inspire others to do so.
A blogging platform is a happy place because of your trait like a blog mother. These bloggers inspire their users to be with their friends. It is like magic because the aura you create for your users is incomparable.
These personalities are the reason behind turning society into a happy society as they have the power to influence others through their words.
Bonus #3: The Privilege of Fashion Blogging
Online Catalogue
In the fashion industry catalog is the snap that defines your design. It is a representation of the outfits and accessories through a book or a photo for the customers.
The online catalog allows the users to get an idea about your work and work-ethics. Before directly contacting you, users can visit your website to satisfy themselves with the designs and trends you have on your website.
To hit at the right place you need to manage your blog posts and categorize them in a way that is easy to understand for your users.
Free Advertising Tool
If you are looking forward to the fashion industry then correct blogging strategies are all you need. It will share the following perks with you
Inside view of the fashion industry
Increase your reach to clients
Builds network with noticeable bloggers
A Platform for Practice
Blogging is a nice stage to execute your ideas and to compute the results after the execution.
Research in blogging techniques, research in the domain will let you know about the changing technology and trends happening in the industry and media.
Blogging takes you to the zone of rehearsals and allows your imperfection to take a U-turn to perfection.
Money Provider
Yes, it is right that blogging stabilizes you financially. Monetization of the blog through Google AdSense paid advertisement and collaboration with designers and boutiques provides you and makes you stable in the industry.
Networking, Collaboration, and Interactivity
Fashion blogging shares amazing benefits with you. It opens many roads for you that easily reach your destination.
Increase your network and connections
Collaboration with designers is easy
Pitching for a guest post
High traffic
Easy access to fashion events
Builds a relationship with readers and great bloggers
Fashion blogging can create your image as a fashion icon in the audience. You can expand your services by collaborating with make-up artists, hair-stylist, nutritionists, dieticians, fitness trainers to increase your reach among society.
Just think out of the box and execute your plan with a good and working strategy.
This is all from my side. If you find this helpful let me know by your valuable comments and feedback. Help others by sharing this post.