Everyone has a hobby and when the hobby turns into a passion can do a miracle.
In this article, I'll teach you How to write a Blog Post and some tips to engage your audience.
Whether you write for your inner peace or to earn money, blogging is the best way to connect with the outer world.
There are some basic elements which are needed to be considered before writing a blog.
We'll be looking at a few tips that can help us to write a great blog post to engage the audience and to rank in Google.
Before starting you can also have a look at How to Start A Blog.
Let's get started
1. An Eye Holder Title or Headline
This is the first thing which you decide before writing and this is well said that "FIRST IMPRESSION IS THE LAST IMPRESSION" so your title should be catchy in the audience which turns the audience helpless to click on and read on. It gives you the structure of your writing.
(a) Use Numbers and do an experiment
If you are writing a blog about giving methods of doing something the best way to give the title is by giving the number of methods you are about to write. For example
If you are going to a grocery shop, college, school or anywhere else try to have a look at magazine headline, article headline, etc. This will help you to decide your attention-grabbing title.
(b) Use words which take out your reader from the problem
Creating a post for this needs creating a headline that instantly solves their confusion. For example, you can use words like- Free, Strange, Effortless
Like you can go through my previous posts which are as follow:
(c) Use Wh family Words
You can use words like What, How, When, Why. For example:
What Is Raspberry Pi? Working and it's applications.
What Is Hosting? and Why It Is So Important?
(d) An Idea giving Headline
Your title must tell the readers about the main body of your writing. For this you can use words like:
Reasons
Facts
Principle
Ways
(e) Direct Headline
Sometimes giving a direct title to your post also help because in this the readers get the total idea of about what you are writing. For example, you can click on the post:
Education System in India
Need of Today's Humans.
2. A good opener and leading paragraph
In order to write a blog post. It is always worth to start your blog arising a question or giving quotes. It will lead the traffic to find the answer or the solution to the question that you arise. This directly leads them to read the full post.
In the main body of your paragraph try to give them the results of the survey. Be original and be clear.
3. Bullet and Supporting Points
It is good to write bullet points in your blog. Your points should not look like paragraphs, this is the information which you want to highlight in your paragraph and seems important to you and to your readers too.
Bullet points should be of one to two lines which immediately gives the idea about what you want to convey.
4. Break into Sub-Headings
Sometimes what happens is that the reader is in a hurry and needs more information.
He does not have enough time to go through fully of your post then in this case Sub-Headings can give them all that they want.
5. Think like the Reader
Arise question to yourself that what you want in a post if you read out that.
After doing the questionnaire to yourself, what comes as a result put it down in your post. Being a reader is the only way to connect yourself to the reader.
6. A Good Call to Action
To get more traffic and to know if readers like your views a good call is necessary to them so that they respond immediately. You can invite them to subscribe to your blog or tell them to share via their networks by calling them in a clear and concise way.
For example: If you find these helpful in any way, do share and comment.
7. Edit and Review
It is said that "Be confident but don't be overconfident" so it is always a positive point to re-read your post so that if some error occurs you can apply corrections to it.
Editing your old, as well as new posts, make it more informative and the reader finds it more helpful.
How To Come Up With Content Ideas For Blog
When you start your blog, you have enough content ideas to write down. However, there will be a time where you need to find content ideas to write and along the way, you may feel like you're exhausted and nothing more is left.
But don't worry we have written a dedicated post and you can read it here.
Tools that will Help To Write Great Blog Post
Now, we will be discussing some of the best online tools for bloggers that can help you to engage your audience.
Also, you can read free online proofreading tools to proofread your content and to make your audience stick to your content.
1. Grammarly
You must use Grammarly if you're a blogger or a writer because Grammarly helps you to improve your writing skills by another level. Grammarly is available as an online tool and chrome extension. Below is the shortlist of the benefits of Grammarly.
Improves Vocabulary, Punctuations and Grammer Errors.
Correct Spellings.
Suggest repeated words and adjectives.
Tone detection
Impoliteness and Inappropriate tone (Paid Version)
Check Plagiarism (Paid Version)
Get Grammarly Chrome Extension here.
It is available in the FREE and PAID version. However, the Paid version of Grammarly is much more productive but you can use FREE as well if you're running on a low budget.
2. Plagiarism Detector
As I said, Be Original and Be Clear to your audience. It's not worth to write and post copyrighted content. To ensure your content is plagiarised free and 100% original then you can use the below-mentioned tools to check plagiarism.
Small SEO tools plagiarism checker – Check your content plagiarism online by typing or by uploading a document here.
QueText – Another free plagiarism checker. Check here.
Grammarly Plagiarism Checker – Though it is a paid but best tool available online.
3. Google Chrome Extensions
Google Chrome extensions can be very helpful in writing a great blog post. Some of them are listed below:
Grammarly – Online Tools to Improve Vocabulary and Grammer Errors.
SimilarWeb – It can help you to analyze the traffic of your competitors.
Google Translate – Translate sentences and paragraphs in your desired language.
For a detailed review click here.
4. Stock Images Websites
Adding Images and Infographic to your post can help to reduce the bounce rate and make your audience stuck on your page for a long time. Copyright-free images are recommended and can be found on the below websites.
You can download, edit, and post images for personal and commercial use from the below websites without any copyright issue.
Pexels – All photos on Pexels are free to use
Pixabay – You will found 1+ million of images on pixabay,
Burst (by Shopify) – Huge library of free stock images.
For a detailed review click here.
5. Canva
An Online Image editing tool and I personally use Canva for editing all my images online. Canva has thousands of FREE templates and Images that can be used in a different manner. Canva can help you to design.
Animated Social Media
Presentations
Posters
Blog Banner
Twitter Post
Infographics and much more.
Check out Canva here.
6. Blog Title Generator
Tools like AnswerThePublic, Portent, and HubSpot can help you to generate content ideas for your next blog posts. As I said, in my first heading that having eyecatcher heading is the key to engage your audience.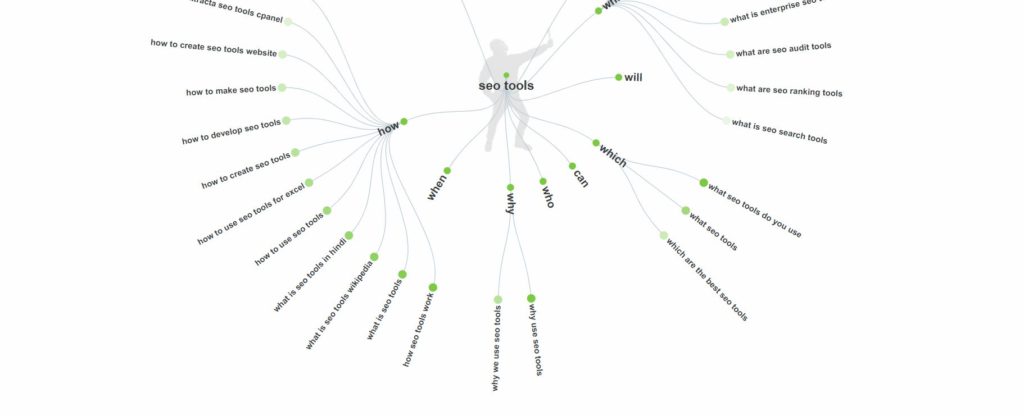 Therefore, I always recommend using Title Generator tools before writing any post to get some great ideas.
7. Google Keyword Planner
Doing some research before writing any blog post is always appreciated and putting a catchy blog title can help you to drive traffic. This tool is my favourite and it can help you to find the right keyword and its search volume direct from Google.
Along with the keyword ideas, you'll find:
Avg. Monthly Searches.
Competition.
Bids.
I hope you have learned how to write a blog post. Share this ultimate guide with your friends and help them in writing great content for their blog.
Also, here are a few hand-picked guides for you to read next: