If you are a blogger or a social media marketer, you do know how important it is to keep coming with new blog post ideas regularly.
But creating content can be a very daunting task oftentimes, and along the way, we may feel like we've exhausted everything and nothing more is left.
The truth, however, is that ideas are all around us.
In this article, we will look at some easy and effective techniques which will fuel you with endless new blog post ideas for the blog.
1. Recreate Your Previous Content:
The blogs you wrote years ago were impressive, but chances are, the subject fields you discussed have undergone major changes.
Maybe your list of top 10 dressing trends of 2016 is not so popular in 2019.
Facebook's advertising layout today is a lot different than the ultimate guide you prepared two years ago.
Maybe the pros and cons of buying refurbished products have changed.
It's only about recreating the existing posts with the updated content, you don't have to delete and publish a new post.
Follow some below methods for recreating the content to get some blog post ideas.
2. Ask Your audience:
One easy way to know what your audience wants is to ask the audience itself and it will definitely help to come up with new blog post ideas for your blog.
Twitter polls, Facebook and Instagram stories are the best ways to ask for audience opinions.
You can list some options and see which of them gets the most votes.
A leading social media tool "Buffer" often does this.

For blogs, you can send emails to your subscribers and ask what they want to read from you.
Remember to start with the personalization and thank them for being your subscriber before inserting your request.
3. Content From Content:
This is my personal favourite and I generate 80% of my blog content ideas by following this method.
So how this works?
Recently I wrote about, how to start a blog. While writing I found a bunch of similar keywords (related topics) and I added those keywords to my list.
After netting a few keywords I am able to produce 10+ new blog post and the cycle repeats.
In this way, you don't need to jump anywhere, and you can make your own content an endless content producing machine.
This tricks helped me in adding valuable content to my blog and to my audience. Also, it helped me to improve internal linking on my blog.
4. Follow the Analytics:
Analytics gives you valuable insights into how your posts are performing.
On Twitter and Facebook, you can directly see your posts impressions and engagements.
For Instagram, all you need is to switch to a business account to see detailed analytics.
On Youtube, you can count on views and likes and dislikes.
For blogs, Google Analytics can be very helpful.
Based on the data, you can filter out the best performing posts and blogs and create more like them and come up with some blog post ideas.
5. Dig into Quora and Reddit:
Quora and Reddit act like the inspiration resources for all the bloggers in the world.
You just enter the keywords related to your industry or niche and Quora will list related trending questions.

The same happens on Reddit as well. Open a Google sheet and start listing the popular topics so you can prepare content afterwards.
Another advantage of Quora and Reddit is that you can also look at what other experts are talking about and learn a lot of new things.
Try this and this will definitely help you to generate more topic ideas.
6. Look at Your Competitors:
The best way to remain updated about your industry is to see what your competitors are doing.
Moreover, their activities can give you new ideas as well.
No, we're not suggesting you have to copy them, but you can definitely do better than them.
If they come up with ten new ways or tools to do something, you can come with fifteen, or twenty.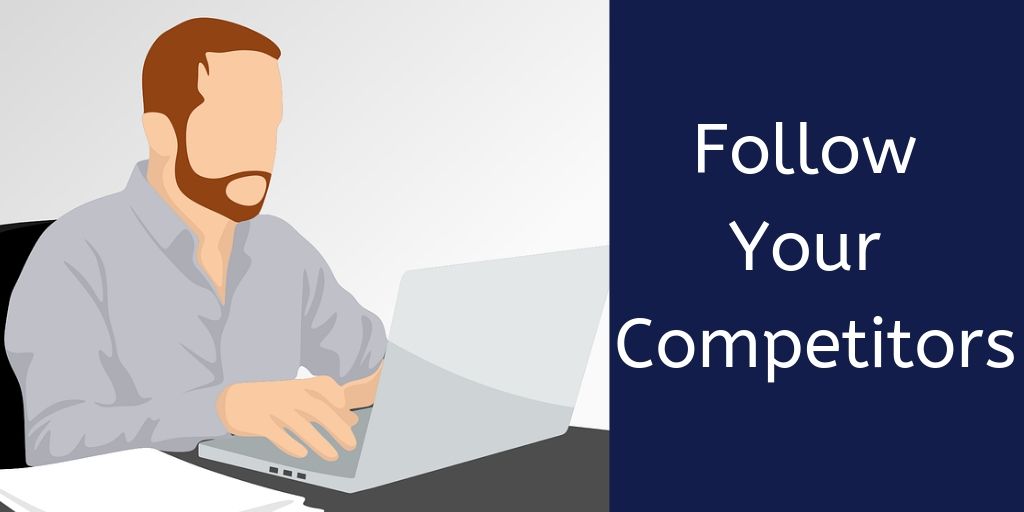 Follow your competitors on social media and subscribe to their newsletters so that you get real-time news of what they are doing.
And even if you have made your mind to do something different, at least you'll know what they haven't done so you can do it and find some blog ideas for your upcoming post.
7. Use Buzzsumo:
Buzzsumo is a tool where you can see which posts in your industry are getting most shares.
Getting more shares and engagements is crucial for improving the SEO rank, and this is why going to Buzzsumo before finalizing your next idea is important.

It is actually a paid tool but the free version is also very helpful. All you need is to type some keywords and Buzzsumo will list most shared related content on various platforms.
Keep experimenting with the keywords and soon you will have a list of content ideas that have better chances of getting shared.
8. Use Portent Content Generator:
It is one of the most exciting free idea generators on the internet.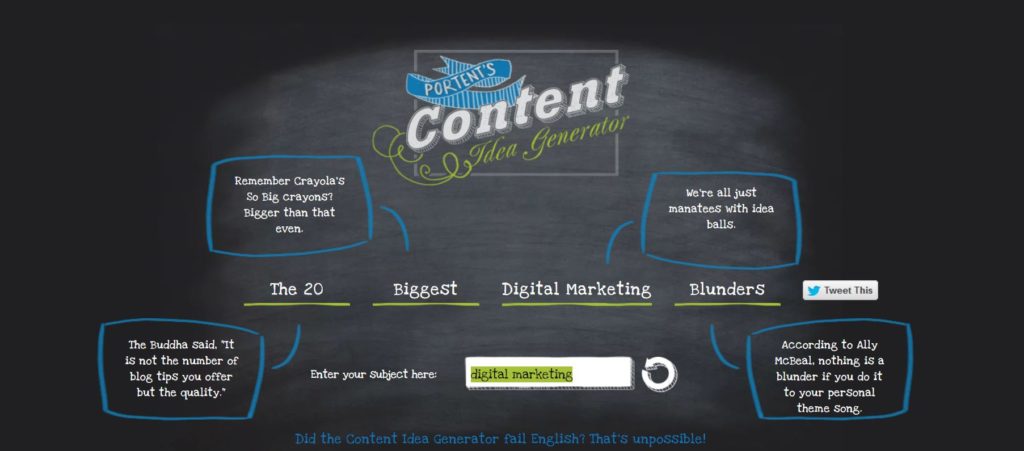 When you type anything, Portent content generator comes with a headline and some tips. Keep pressing the enter key and more and more new headlines will appear.
9. Follow Trends:
Following your competitors will give you ideas about what's happening in your industry, but there's more you can do.
You can also look at current trends in your area or country and connect it to your industry.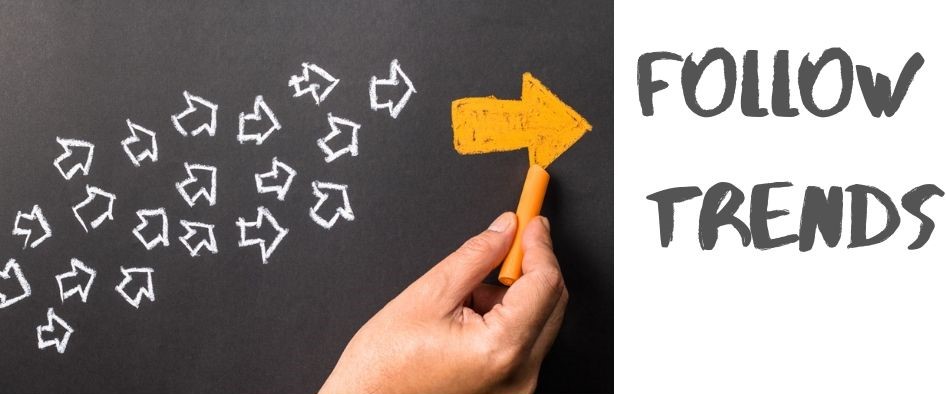 For example, when Pokemon Go had taken the world with a storm, Forbes had come up with an article "Top Marketing Lessons to learn from Pokemon Go".
The thing is that people search for these trends, and if you can do something to include these trends to your content, you are also more likely to get engagements.
10. Use Twitter Hashtags:
Twitter can be very helpful in searching for timely ideas. Tapping into right and popular hashtags can ensure that people will see your posts for sure.
Now, where do we find the most popular hashtags? The first place to look is no other than Twitter itself.
On the homepage of the twitter website, you can see the top ten hashtags in your region or country.
But it's not likely to always find hashtags related to your industry in the top ten. In such cases, you can use tools like RiteTag and Trendsmap.
Just like Buzzsumo and Portent, you enter the keywords and you're provided with a list of all the popular related hashtags that can help you to generate some blog topic ideas.
11. Collaborate with Experts:
This is another thing you can do to get new content ideas. Here, you'll have to be a little patient because not all of them will be interested in you.
But some of them will and that's all that matters. To start with
11.1 Identify the top Accounts:
You can identify some other blogs and social media accounts in your industry and create a post like
Top 10 Tech Blogs you must follow.
Top 50 Instagram accounts to follow if you love travelling.
You can reach out to these blogs and social media accounts via direct messages on twitter or emails and share the link to your post.
Chances are that most of them will not only show gratitude but also be willing to work with you.
11.2 Interviews and Q&A:
Interview and Q&A are also great ideas for new content. You can contact some industry experts and ask some exciting questions about the latest developments or what they think will be the future of your industry.
Offer it as free marketing for them, and if you can convince them to spare some time for you, then you can also create a YouTube video.
11.3 Roundup Posts to generate blog post ideas:
This is another great idea of collaborating with others. You pick a question related to a trending subject and send it to various experts to give their opinions.
Once you've got them, you can create a blog or video featuring their responses.
The titles of roundup posts can be like,
See what expert designers think of the new version of photoshop.
Confused between Android and iOS? Here's what top tech experts think
Conclusion: Blog Post Ideas
I hope now you've enough idea how to come up with blog post ideas?
In my opinion, you should always write what you're passionate about and you'll find blog post ideas accordingly.
Doing research on your competitors is also very crucial because you can easily find some content ideas and rank on a long-tail keyword that will help you to get some traffic.