In case you're totally new to blogging or WordPress (or both), you're most likely asking: "What the hell is a plugin?". So let's discuss Best Free WordPress Plugins.
What is a WordPress Plugin?
Typically, a plugin adds extra functionality to your WordPress blog without any coding knowledge.
Simply understand that you need to add some social sharing buttons to your website. In that case, you don't need to worry about implementation or handling those crashes.
You just need to install a plugin and rest it will take care.
In this post, I'll give you the most suitable free WordPress plugins, that will help you improve your security, functionality, user interaction and overall blogging experience.
1. Jetpack by WordPress
Jetpack is developed by wordpress.com and it can be used on any type of website whether you're running a health blog, sports, or food blog.
It helps in spam filtering, downtime monitoring, and brute force attack protection.
Here are a few things Jetpack come packed with:
Detailed Website Status
Protection from Malicious Attacks
Downtime Monitoring
Image Accelerator
2 Step Authentication while login
Lazy Loading of Images
Auto share post on social media
Subscription Form
Generate sitemap
It is a multi-featured plugin and comes with 20+ module. Therefore, by using the Jetpack plugin you can remove many other plugins on your website.
Download it from here.
2. W3 Total Cache
Why Cache?
As per the report, the website speed of amazon.com increase by 0.1% and its impact a loss of $1.3B/year.
Also, a slow website can frustrate visitors. Therefore, it is super important that your website loads fast.
There are many different WordPress cache plugins which can help your website to load faster on devices. Also, it decreases the load of your server and serves static HTML pages to your users.
W3 Total cache is widely used and best among free WordPress plugins and it can help you in many different ways including Page Cache, Database Cache, Browser Cache, CDN, and Cookies.
It is super fast and easy to setup.
Download it from here.
3. Updraft Plus
Taking website backup is very essential and recommended because you don't know what the heck can happen to your website in future.
So, it is very crucial that you take daily or weekly backup of your website.
Updraft Plus is the most popular plugin to take the backup of your entire website on various Cloud platforms including Google Drive, Dropbox, and OneDrive. 
Also, it is super easy to restore the backup with a single click.
Below are some features in Updraft Plus:
Scheduled Automatic Backup.
Backup content of different Cloud platform.
Migration of Website.
Download it from here
4. Wp-Optimize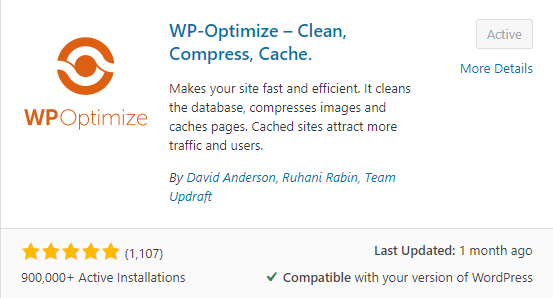 Having an optimized database is very crucial for the overall health and performance of the website.
Wp-Optimize is a free WordPress plugin and helps you to optimize your database tables and keeps your database neat and clean.
Optimize database tables
Clean all post revisions
Clean all auto-draft and trashed posts
Remove spam, unapproved and trashed comments
Remove pingbacks and trackbacks
Download it from here.
5. Social Sharing Plugin
Author Writes and Readers Share.
Social Sharing is another important factor in SEO.
But getting thousands of shares on your post depends on the placement of social sharing buttons.
Here are some social sharing plugins that can help your users to share content on various platforms.
Jetpack Sharing
Also, you can read how to add social sharing button to your WordPress website.
6. AMP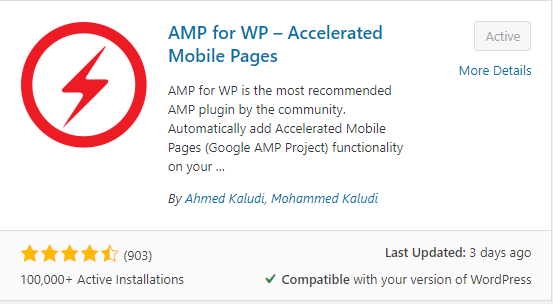 AMP stands for Accelerated Mobile Pages and it is originally developed by Google to make mobile pages fast.
Everyone knows, Google loves fast loading websites and it is also good from SEO point of view.
Basically, it is the stripped form of HTML and helps the website to load faster in mobile devices.
Download it from here.
7. Yoast SEO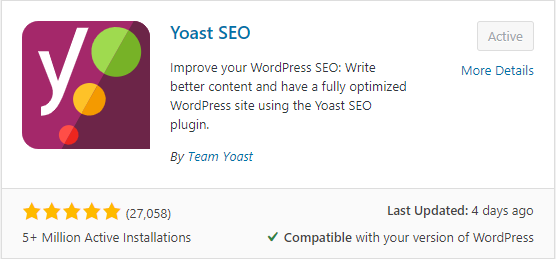 Everyone knows.
SEO is the biggest deal and Yoast SEO makes it simple by covering all major aspects like on-page SEO and on-site SEO.
Yoast is the most trusted SEO plugin and remains updated with every google algorithm.
Yoast comes with both FREE and PAID version and believe me there is a lot to do with the free version.
Download it from here.
8. Smush – Compress Images
Images are essential.
High-Quality Images and Infographics can help you to gain more visitor and increase user engagement.
But
Images with high quality often larger in size, and slow down your website which is a bad bad impact on a website's SEO.
That's why you need the Smush Image Compression plugin.
Smush is a free WordPress plugin and It compresses all your Images without losing Image quality. In this way, you use as many images you want on your blog post.
So, here you go with a fast loading website.
Download it from here.
9. Elementor Page Builder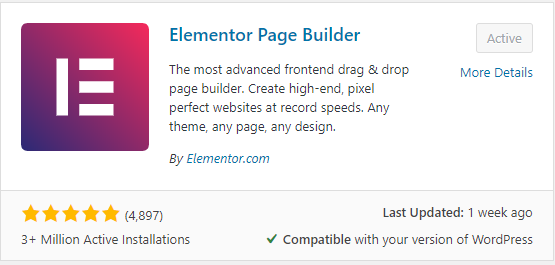 Elementor helps you to design landing pages, contact, about pages for your website. It is the most popular page builder plugin.
Everyone loves beautiful landing pages and they also help in lead generation.
Elementor comes with both FREE and PAID version. As a beginner, you can design stunning webpages from the free version itself.
Download it from here.
10. Lazy Load by WP Rocket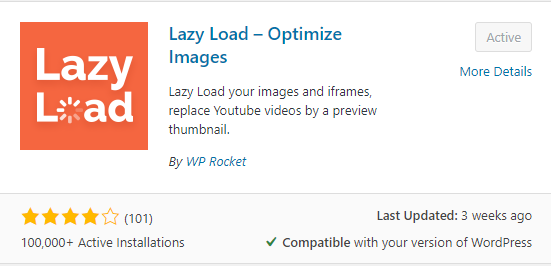 I have explained much time in this blog post that Images are vital on every blog post.
And they can decrease or increase the webpage loading website as well.
Lazy load improves image loading and load image as user scrolls. It prevents by loading all image resources at once.
Download it from here.
Bonus:
11. Easy Table of Content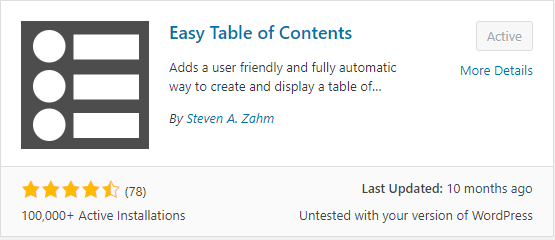 Having great navigation across the website is recommended.
In the same way, if you're writing a lengthy blog post then having Table of content in starting of the blog post is recommended.
Download it from here.
12. Classic Editor
Most of the bloggers don't like WordPress default editor "Gutenberg". Therefore, they use third-party plugins to enhance the writing experience.
Classic Editor is one of those plugins that can really help you to write a great blog post.
Also, it works perfectly with other plugins like TinyMCE Advance.
Conclusion
I have suggested Best free WordPress plugins for beginners and new bloggers. You can use any plugins as per your need.
But remember always use a plugin which is trusted and have positive user review.
Remember, in order to install free WordPress plugins never go for spammy plugins from an unauthorized source. They may cause harm to your business.
Recommended Posts